Belinda is a strength based practitioner who has been working in the health industry for over fourteen years. She has a BSW, Dip in Sandplay and Symbolwork in Expressive Therapies along with many other certificates. Her roles in the industry have been within a variety of non-government and government organisations. Belinda has a private practise supervising clinicians from across Central Queensland and has developed and facilitated many and varied programs and workshops. Belinda is currently the Manager for the Women's Health Centre, and is enjoying the challenges and rewards this positions brings to her.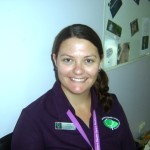 Alicia- Women's Health and Sexual Assault Counsellor/Communications Officer
Alicia has had her Bachelor of Social work since 2009 and is currently studying Psychology through CQ University. She commenced work at the Women's Health Centre as a relief worker for our Domestic & Family Violence Court Assistance Service and was offered a full-time position in 2009 after completing her final practicum. Alicia has completed a Graduate Certificate in Expressive Therapies as well as attending training in other therapeutic tools and interventions with which she shares with clients, utilises in facilitating workshops and community education sessions. Alicia has grown both professionally and personally during her time at the Centre and is a firm believer in continuing professional development and being a lifelong learner.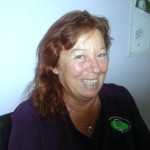 Karen- Women's Health and Sexual Assault Counsellor
Karen has her Diploma of Community Services and studying towards Bachelor of Arts in Social Work. She uses lots of different methods with clients to reach their full potential and deal with their issues in the counselling process. Expressive therapy, crisis focused counselling, solution focused and journaling to name a few. She has a wealth of knowledge in the legal process and shares this with clients sometimes using role plays to familiarise them with the court process, and a method to reduce stress and anxiety. Karen's passion and desire is to address the injustices to victim/survivors and help in their recovery. Karen has worked at the Women's Health Centre since 2006 and has been a committed Management Committee Member at the Women's Shelter for the last six years currently as Chairwoman.
Chant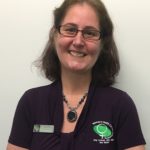 elle- Women's Health and Sexual Assault Counsellor
Chantelle has completed a Master of Social Work, a Bachelor of Arts, majoring in Welfare and Psychology, and has a Graduate Certificate in Expressive Therapies. She has also completed training in areas such as Cognitive Behavioral Therapy, Interactive Drawing Therapy, Emotional Freedom Technique and Choice Theory. Chantelle has worked at the Centre since early 2007 after completing her practicum here. She has a strong interest in utilising expressive therapeutic tools when working with individuals to explore and work through the barriers to happiness and overall wellness. Chantelle has gained experience in writing workshops, thoroughly enjoys facilitating groups and particularly learning from the knowledge and experiences everyone she interacts with.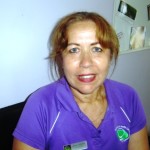 Janis- Women's Health and Sexual Assault Counsellor
Janis' credentials include BSW CQU, Dip Holistic Health Therapist, HH Dip Yoga Teacher, HH Dip Healing Power of Meditation, Certificates in Indigenous Psychological Services, Assessment in Suicidal/Depression Indigenous Clients, Acceptance & Commitment Therapy, Mindfullness Based Cognitive Therapy, Mindfullness Centre SA, Quit & Smokecheck Facilitator, Heal Your Life – Workshop Advanced Leader/Seminar & Life Coach & QLD Healthy Lifestyle programs. Janis is Indigenous (Iman People) and has incorporated many aspects of "Wellness" through counselling and facilitating workshops in Rockhampton, Yeppoon and surrounding areas for over nine years now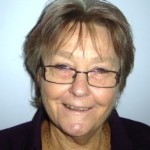 Kaylene- Finance & Administration
Kaylene commenced her role at the Centre in 1996 and is the longest serving employee to date. She has obtained a Certificate IV in Frontline Management, Accounting packages and various Certificates relevant to her position and duties. Kaylene has also been involved over the years as Treasurer on Management Committees within the local Community Sector. Her main objective is being supportive to women, service users, and members of the community, staff and Management.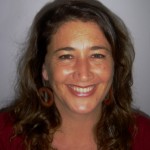 Deborah- Reception/Administration
Deborah has been working casually for the Centre since 2010. She also works as a support worker for adults with a disability for the Home Support Association and Wandal Community Garden. Deborah's background is in the performing arts, and she currently runs creative music classes for adults with a disability in the Rockhampton area. Her role at the Centre has given her a great many more skills and she is enjoying the challenges and rewards that come with working at the Women's Health Centre.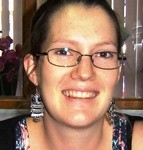 Lauren- Reception/Administration/Resources
Lauren has a Diploma in Library and Information Services and is relatively new to the centre having taken on the position of Librarian in May 2013. Lauren feels that by working alongside the counsellors and management she hopes to improve services for all users of the Centre by continuing to supply access to a great range on information and making it available to anyone who wishes to access it, and to improve upon the services already provided by the Women's Health Centre.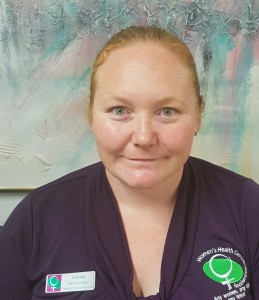 Ammie- Reception/Administration/HSQF Officer
Ammie has a Diploma in Community Services and began working at the Centre as an Administration Officer in November, 2014. She has now taken on the position of Human Services Quality Framework Officer. Ammie enjoys her position within the Centre as she finds every day bring new challenges and experiences. She also enjoys the diversity of the people she interacts with on a day to day basis.
Shirin- Project & Business Leader
Shirin, who has a science background with an honours degree in Chemistry, has years of experience in management and working with companies through advocacy and providing a wide range of business support services, including training and development. She believes that learning never stops and is now progressing through a Graduate Certificate in Applied Data Science. Shirin took up the role of Project & Business Leader under the Centre's social enterprise arm in May 2016. She feels privileged to be here and enjoys working on projects that aim to build a culture free from violence against women, promote gender equality and the wellbeing of all.